Melbourne Smash Repairs & Collision Center
UNDER NEW MANAGEMENT

We at Franknaz Collision Center pride ourselves on returning your vehicle to its optimal condition.

With our extensive experience our vehicle spray painters ensure the best possible finish.

Strong partnerships with specialized professionals means only qualified hands work on your vehicle.

Franknaz provides expert vehicle dent repairs using paintless and traditional methods.

Franknaz has state of the art panel beating technology and extensive experience repairing all car types.
Operating hours
We understand it's difficult to drop your car off and pick it up with work and school commitments, Franknaz open early to makes this easier!
Payment
Franknaz collision center accepts Bank Transfer and cash payments!
Transparency
Franknaz believes honesty and trust build relationships, we notify you of all costs beforehand and there are no hidden fees. At every stage of the repair process you will receive 100% accurate information!
Efficiency
We understand being without your main form of transportation is inconvenient, Franknaz Collision Center strives to provide fast, economical and high standard repairs. We also have a courtesy vehicle!
Franknaz Collision Center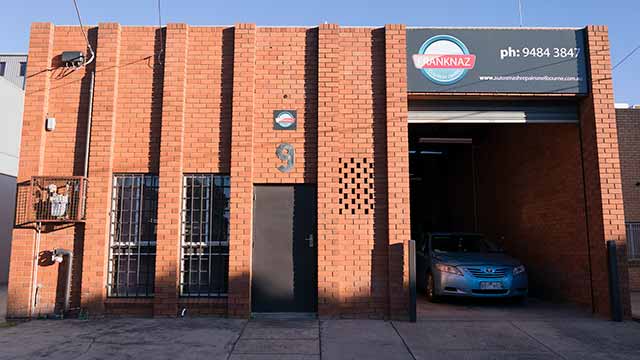 Franknaz Collision Center prides itself on high quality collision repair and vehicle refinishing solutions that are also economical. Our qualified and experienced team have substantial experience and we aim to deliver outstanding services and quality workmanship in smash repairs and spray painting. Franknaz Collision Center provides a wide range of services, including: collision repairs for all vehicle makes, spray painting, dent repairs, restorations, panel beating, accident repairs and private repairs.
9 Showers St Preston 
Melbourne VIC 3072
Mon-Fri    8:30 am to 5 pm
Sat             8:30 am to 12 pm